Internships are an integral part of many professional courses, providing students with invaluable opportunities to gain practical experience in their chosen fields. Through internships, students can apply the concepts and skills they have learned in the classroom to real-world work environments, gaining hands-on experience and developing important professional skills.  
Paid Internship Opportunities Abroad
We are excited to offer paid internship opportunities for motivated students in the following countries:
Immerse yourself in a new culture, gain valuable work experience, and expand your professional network in these dynamic international settings. Our internships provide a competitive compensation package, ensuring that you can focus on your professional growth without financial concerns.
NB: CONDITIONS AND NORMS APPLY – "Kindly note that certain conditions and norms are applicable to the mentioned opportunities."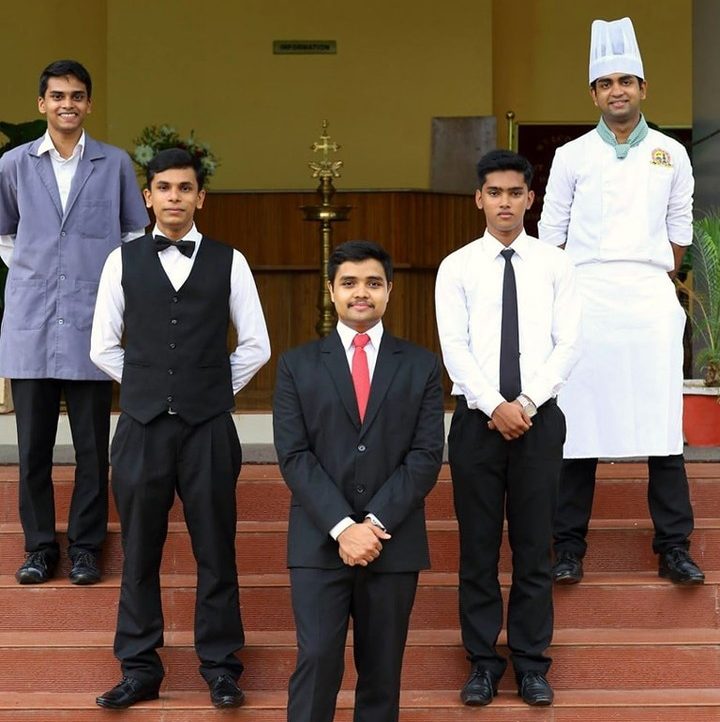 Internships offer several benefits to students, including exposure to different work environments, the opportunity to engage with customers and clients, and the chance to network with professionals in their field of interest. By working alongside experienced professionals, students can learn about the day-to-day operations of businesses and organizations, gain insight into industry trends and practices, and develop a deeper understanding of the challenges and opportunities in their field.ng of the challenges and opportunities in their field.
          In addition to the benefits for students, internships are also valuable for employers. By providing internships, companies can train and develop a skilled talent pool of potential employees, and identify and recruit top talent early in their careers. Internships can also provide companies with fresh perspectives and innovative ideas, as students bring their own unique experiences and perspectives to the workplace.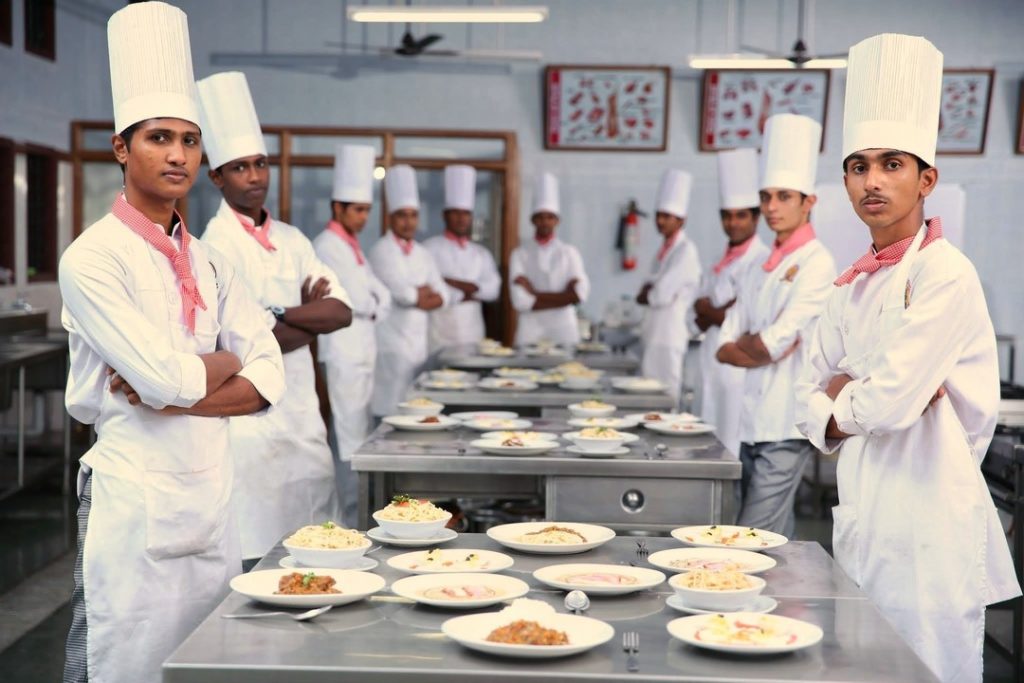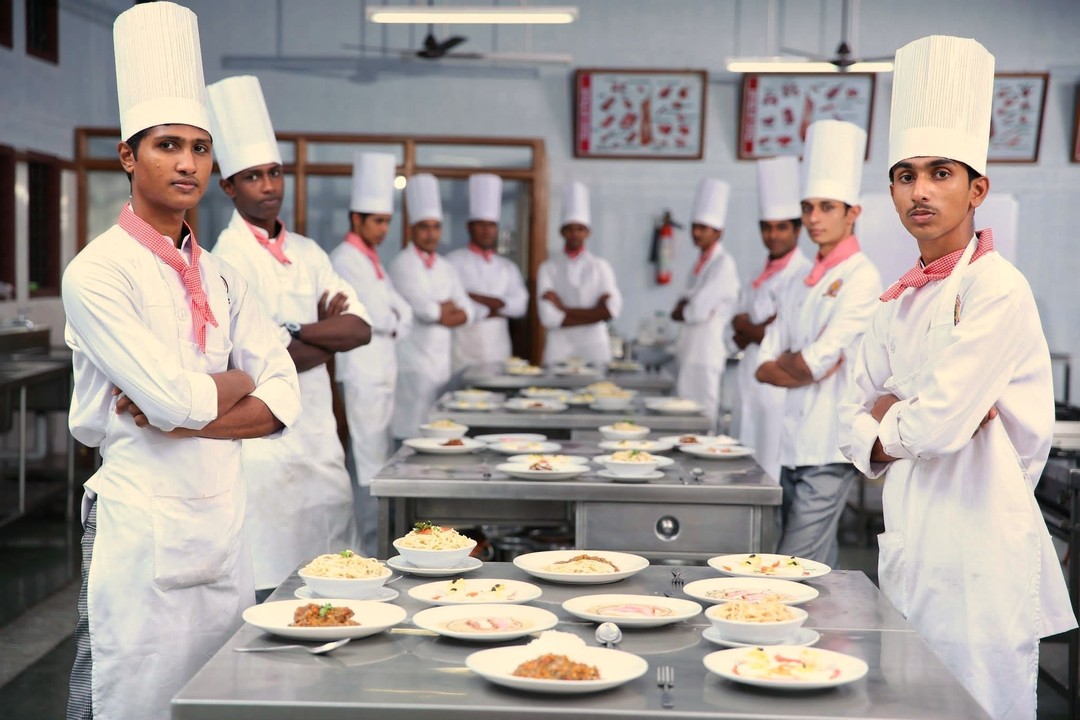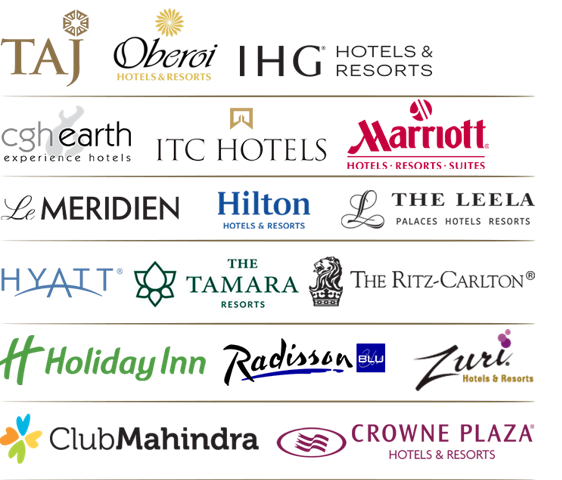 SJIHMCT also provides assistance for the Internship across the Globe for the students evincing interest, especially in Europe, UAE, and Southeast Asian Countries on request. Following major group of hotels have been accepting our students on a regular basis: The TAJ, Oberoi, ITC, IHG, CGH Earth, Marriott, Le-Meridien, Tamara, Hyatt, Hilton, Ritz, Carlton, Leela etc.
        At St. Joseph Institute of Hotel Management and Catering Technology, students have the opportunity to participate in internships with hotel chains across India and internationally. These partnerships provide students with a range of exciting and challenging opportunities to develop their skills and gain real-world experience in the hospitality industry. Through these internships, students can explore different aspects of the industry, including hotel management, food and beverage service, and event planning.
 Internship Opportunities abroad. – Paid Internship opportunities are available for the interested students in the following countries

Mr. Joyal Joseph
Culinary Assistant
(Ambassador Cruise Line)
"The training and guidance I got from my college helped me a lot to achieve my goals. I am always great full to my college SJIHMCT Pala for giving wings for my dreams."

Mr. Donald Xavier Joseph
Culinary Manager
 (Cadila pharmaceutical)
"Every student has their own story to tell about their college. For me, college has given me the confidence I need to fail and get back up to excel in my career. An investment in knowledge always pays the best interest. The main goal to find a derivative to the knowledge earned and carefully implementing it when it's required."

Mr. Chils Tonio
Chef De Partie
(Taj Group)
 "Really good place for Hotel Management enthusiasts. I assure you, you won't find a better college for this degree anywhere else.  The staff is extremely helpful and kind, and the professors are very committed to say the least."

Mr. Jobin Thomas
Asst. Manager
(Hilton)
"Such a wonderful campus with great infrastructure I am so much proud to be the part of SJIHMCT"

Mr. Jobit Siby
F&B Manager
(The LaLiT Golf & Spa Resort Goa)
"College with Good faculty and well-equipped laboratories. Green campus and positive vibes all around. it's pretty clean & hard to find such campuses in Kerala."